Work for Enerace
Enerace is an energy procurement consultancy firm. We help our clients in whole Europe in taking the effective decisions by offering them advices and tools.
We created and still developing a sophisticated platform Enerace.online, where global and local energy buyer as well as the management stuff can easily get proper information about its electricity or natural gas contracts, consumption patterns, price trends and buying signals with reporting on the top of it.
Our activities include: risk management, strategy creation, conducting tenders and negotiating contracts for electricity, natural gas, Guarantees or Origin, PPA's, we support our clients about its daily decisions 'buy' 'don't buy', analysing data and preparing regular reports. What is more, we support our clients in its sustainability goals by offering a range of procurement/ technical and legal services together with our partners.
At the moment we have a portfolio of clients located in Poland, Czech Republic, Slovakia, Hungary, Germany, Estonia.
Job description:
You will be responsible for the smooth operations in relations with our clients. You will be analysing the data coming from energy markets, suppliers' offers, our clients requests. Analysing information, trends and savings opportunities, writing reports based on them. You will be using Enerace.online platform every day to look for opportunities and communicate risks that you see on the market.
For this role we are looking highly communicative person with analytical mindset who like to gain experience in the energy field. We offer a remote possibility of working and independence in the organization of work.
Your key
responsibilities:
Preparing offers' analysis and supporting in energy tendering processes and contract negotiations with energy suppliers.
Contacting with our clients and energy suppliers on a regular basis.
Supporting our client in a tranche buying processes.
Sourcing for a new Power Purchase Agreement (PPA) developers.
Looking for information on energy markets.
Learning about energy markets.
What We Offer: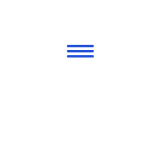 B2B or Full-time contract
A competitive salary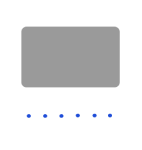 Remote work mode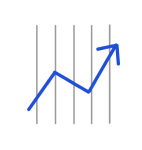 Extensive internal training i.e. how the energy market works and how to deal with its volatility

Possibility to grow quickly in our organisation

Agile and quick decision making processes in the organisation

Flexibility so you can decide how your skills can help us in a best way, your way
But most of all, we offer that you will have a real impact of a way how energy consumers spend its money on energy bills and how fast its energy transformation is going to take.
Job requirement:
Bachelor's or Master's degree.
Min 1-3 years of experience in data analysis/procurement/consulting.
Fluent in Polish and English, both speaking and writing.
Very good in MS Excel.
Eager to learn, take initiatives.
Strong communication and problem solving skills. You are part of the solution, not the problem.
If you feel and can demonstrate that you meet the criteria above, please contact us at info@enerace.eu.
Please add to your CV:
"I agree to the processing of personal data provided in this document for realising the recruitment process pursuant to the Personal Data Protection Act of 10 May 2018 (Journal of Laws 2018, item 1000) and in agreement with Regulation (EU) 2016/679 of the European Parliament and of the Council of 27 April 2016 on the protection of natural persons with regard to the processing of personal data and on the free movement of such data, and repealing Directive 95/46/EC (General Data Protection Regulation)".
We reserve the right to contact only selected candidates.